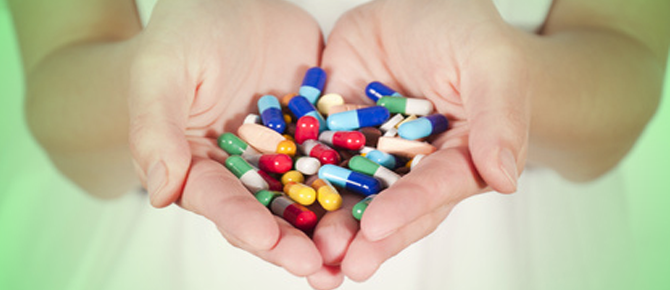 About OuRX Pharmacy, Inc.
OuRX Pharmacy, Inc. is a Santa Monica pharmacy that has a staff with more than 20 years of experience in sterile pharmaceutical compounding, and we satisfy all of your patients' health needs. We specialize in creating and dispensing medications in a sterile manner, for all varieties of products where compounding can be used to create the most effective, allergen-free medication for patients who need pills, vitamins, injectables, homeopathic remedies, creams, eye drops, and more!
We offer highly professional compounding for the following products, for which we have been licensed and certified by the California Board of Pharmacy:
• Sterile Injectables
• Flavoring oral liquids and suspensions
• Sterile Compounds of Ophthalmic drugs
Thiotepa eye drop
Cyclosporin 2% ophthalmic drop
Mitomycin 0.02% for treatment of pterygium
Atropine Sulfate 0.5%
Isoptocarbachol 1/16%
Fortified Tobramycin eye drops (15MG/ML)
Fortified Gentamycin eye drops (15MG/ML)
Fortified Cefazolin eye drops (50MG/ML)
Fortified Bacitracin eye drops (10,000 U/ML)
Preservative-free eye drops
Cromolyn sodium, 2% or 4%
Oxytetracycline sterile eye ointment
• Pain Management topical products
Aspirin topical solution
Lidocain/Dexamethason solution
Morphin sulfate/ML Inhalation solution
Ketoprofen gel
Amitriptyline 2% GEL
Capsaicin and ketamine in PLO
Neuropathic pain gel
• Skincare and Cosmetics
KLIGMAN'S SOLUTION AND CREAM
BLEACHING CREAM
BENZOCAIN/LIDOCAIN/TETRACAIN GEL FOR LASER HAIR REMOVAL
• Hormone replacement therapy
Testosterone cypionate, in a topical cream/gel, sublingual treatment or capsule
Natural progesterone or estrogen
Bi-Est or Tri-Est (with our without progesterone)
TESTOSTERONE CYPIONATE 2% (in form of capsule, topical cream or gel)
Vaginal creams or suppositories
Vitamins A and E and vaginal moisturizer
• Proctology
Nitroglycerin topical ointment 0.2%
Diltiazem topical ointment 0.2%-2%
Lidocaine / Diltiazem rectal ointment
Sildenafil 10% topical cream
We also offer regular pharmacy services at our Santa Monica compounding pharmacy, such as filling prescriptions, medication consultation and drug utilization review. We also have a vast inventory of over-the-counter items, cosmetics, and durable medical equipment and home health care services.
What is a Compound Pharmacy?
The purpose of a compound pharmacy is to prescribe very specific medications that are made by the pharmacist, rather than simply dispensing premade, mass-produced medications. Our Santa Monica pharmacy OuRX Pharmacy offers the services of the typical drugstore, as well as offering the services that you would expect from a top-tier compounding pharmacy. Our compound pharmacy in Santa Monica specializes in the following products ranging from sterile, preservative-free eye drops to pain ointments and a variety of capsule, tablets, creams and suppositories.
Who Can Benefit from the Services of a Compound Pharmacy?
As the leading compounding pharmacy in Santa Monica, OuRX encourages all patients who want a more direct role in the patient-doctor-pharmacist relationship to consider coming to our compounding pharmacy in Los Angeles. We frequently help pediatric patients who have special needs for lower doses, smaller pills or flavoring in oral suspensions, as well as patients who have a need for discontinued medications that must be special-ordered. We prepare these medications in a sterile, safe environment for our valued patients.
Contact OuRX Pharmacy Today to Learn More!
We accept most health insurances, including Medicare Part D and we accept Visa, Mastercard, Discover and American Express credit cards. We ship globally, as well. To learn more about our pharmacy or to ask questions about compound pharmacies, contact our Santa Monica compounding pharmacy by calling (310) 421-8736, or for 24/7 prescription counseling!